Welcome to
The Book Press
, a blog that should appeal to all bookbinding enthusiasts and book lovers in general. I will be using this blog to keep people updated with what is happening in the bindery as well as show casing my personal projects
(my Collectable Bookshelf
) which mainly focus on traditional bookbinding methods and as I am also a keen book collector I will no doubt be telling you a little about the book.
As soon as the world allows it I plan on getting around and exploring some of the wonderful libraries and book collections that we have in this country. So I look forward to writing on them and maybe doing the odd interview along the way.
Let me start by introducing myself. My name is Tommy Duffy and I am a fourth generation bookbinder with our family business,
Duffy Bookbinders
. I have been around the bindery since I was a young child. It's not too far fetched to say that everything I had growing up, as well as everything I have now is because of books. Not due to the content but because of how they were bound. From hardback bound local histories to tight back stationary registers, they have all played their part. A book can mean a lot of different things to different people. For some its a dog eared paper back thrown in the corner of a room but to others its a thing of beauty sitting proudly on a shelf. Hey, you can even have both!
Sometimes this will be light, sometimes I may get a little technical and sometimes you may even learn something you didn't need to know.
Feel free to contact me directly at
thecollectablebookshelf@gmail.com
if there is something you may like me to talk about. I would really enjoy hearing from other bookbinding and book collecting enthusiasts.
You can also keep up to date with new posts by following our social media,
instagram
https://www.instagram.com/duffybookbinders/
facebook
https://www.facebook.com/Duffy-Bookbinders-272500216238447
twitter
https://twitter.com/CollectableBook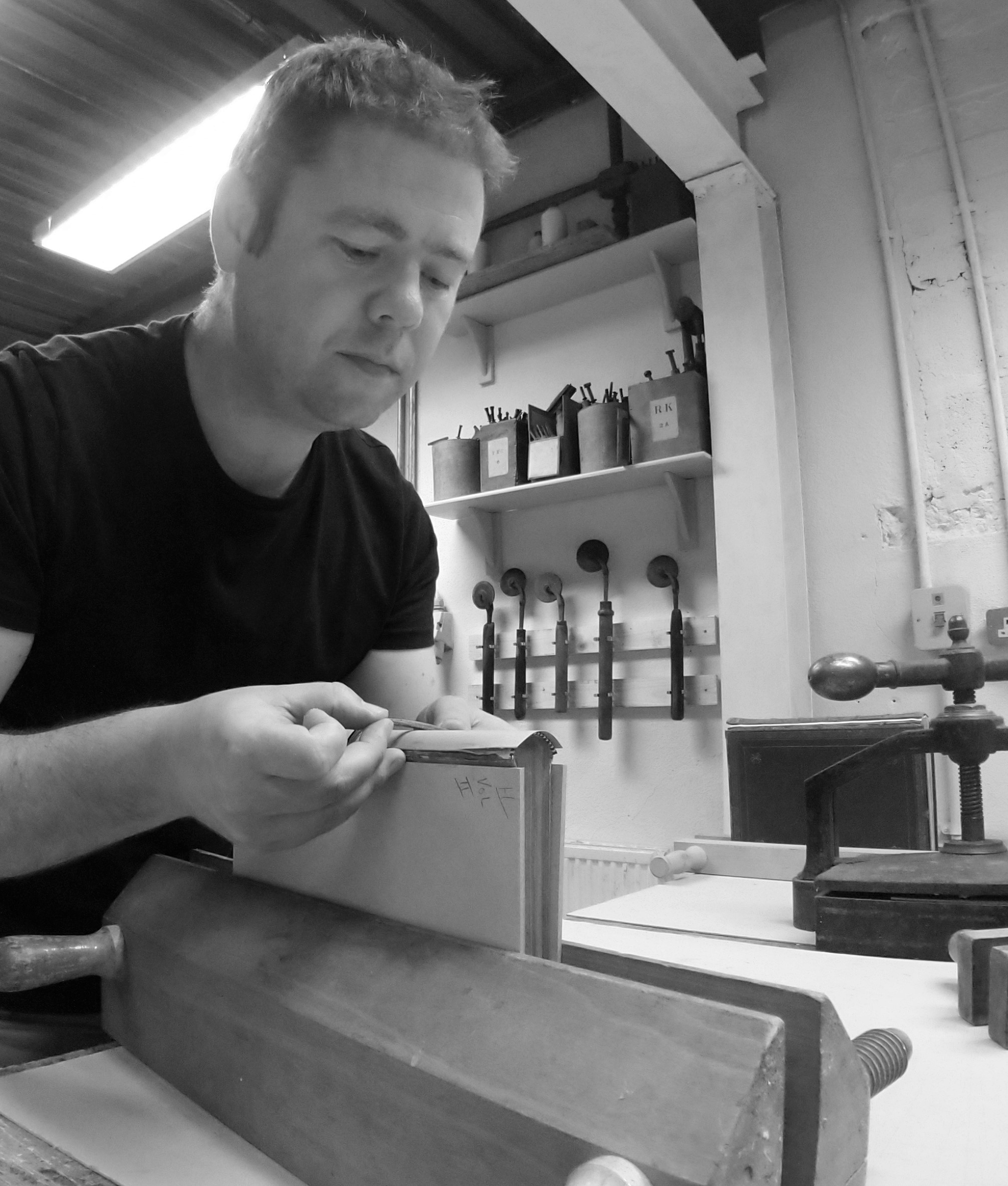 The first few posts were originally posted on our last website but hopefully plenty of new content will follow. There are no rules so lets just see where this goes.