Bookbinding with Fish Leather
In recent years we are seeing a completely different range and thoughts used behind the materials chosen to bind a book. The thought process behind a bookbinding material was usual down to cost or durability where as now we are seeing an increase in decorative papers, textured or woven cloths or even materials with a sentimental back story. There is also a bigger demand on more vibrant colours as opposed to the normally darker shades of buckram, commonly used for library bindings.
When Jamie Murphy of
The Salvage Press
called in to the bindery with a leather he had sourced and planned to use on Nine Silences, it was another first for us. You can read more about Nine Silences in my piece on our contribution to the 2018
100 Archive
.
What we had in front of us had quite a scaly feel and and at first seemed reptile in appearance but was in fact fish leather. Atlantic Salmon fish leather, from Iceland, to be precise.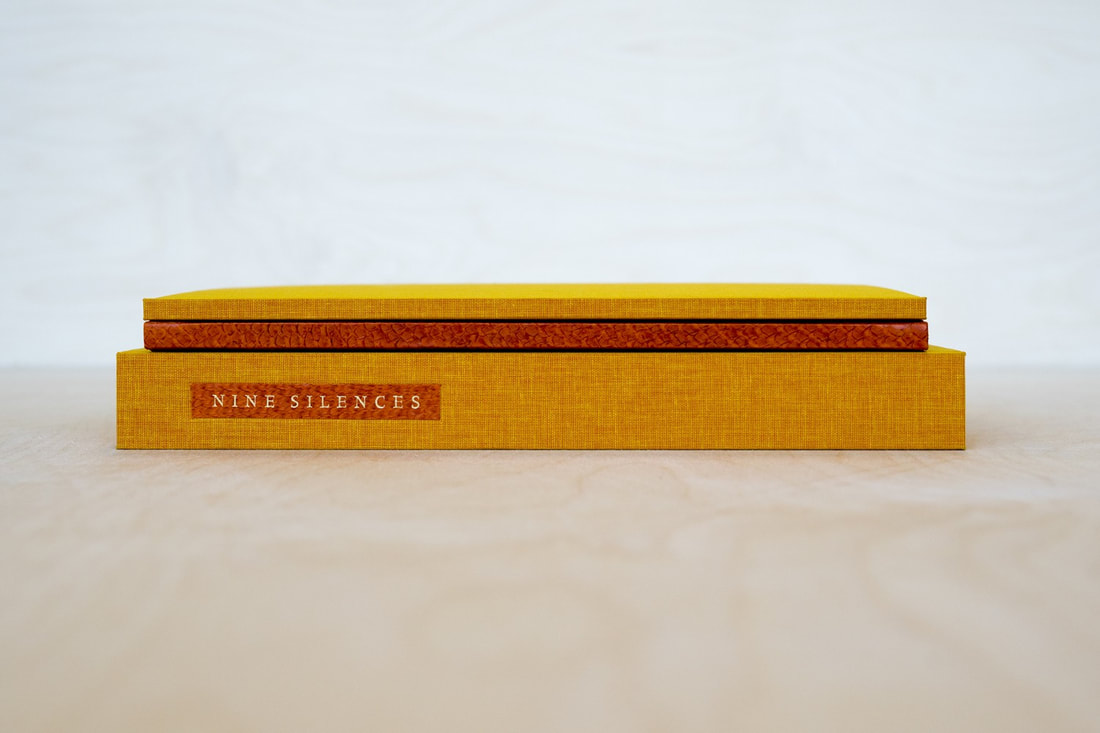 Fish leather in Iceland is a very old tradition dating back to the 9th century. The tradition and techniques were brought to the island by the Vikings who brought the technique with them from Scandinavia.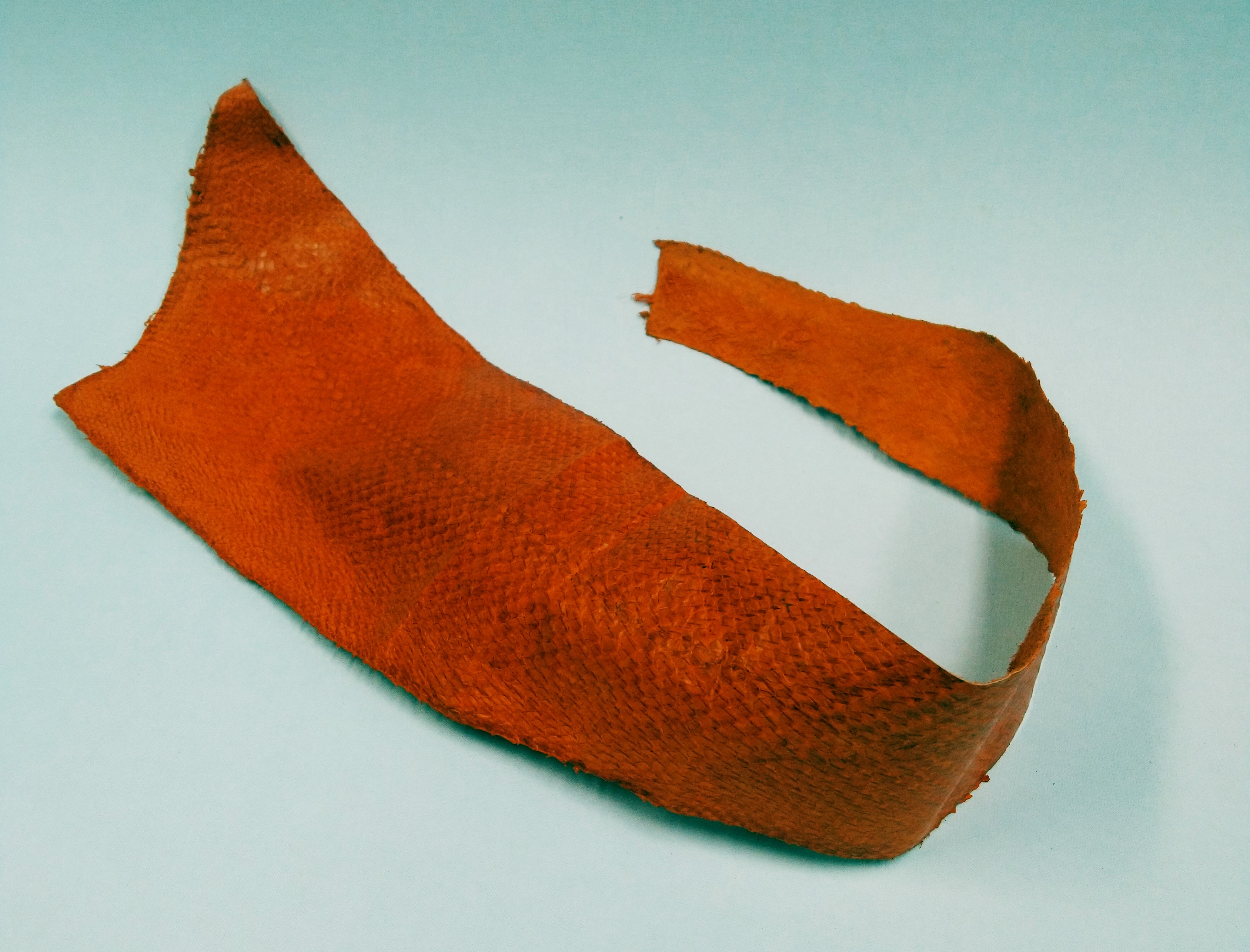 The skin of the Wolffish, a native to the North Atlantic ocean, was the most widely used due to its strength and thickness. Today, along with the Wolffish, Cod and Salmon are the most commonly used.
In many cases, especially with Salmon, the skin was a previously discarded by-product from the fish farms. Now some of these skins are being treated and turned into a strong and usable leather with an attractive and a unique quality.
It takes three to four weeks to turn a discarded fish skin by-product into a usable leather. During this time skins pass through wooden barrels containing chemicals and through tumblers. After they are tanned the fish are placed in drying cabinets before being finally treated and dried.
I have only given a brief description of what is a complex and very highly skilled craft. There are many articles online which go into the process further and talk to the people who create this wonderful leather.
There is also a long history of fish leather in Africa with the ancient and native processes being revived today.
When first shown fish leather and if you have not been told what you are holding, the impression many get is that it is from a reptile. Commonly the first answers are snake or crocodile. The scales of the fish are visible and give the leather a unique texture. You know you are holding something natural. When I showed it to my young son and asked him to guess the animal he replied "Crocodile". If I had showed him some calf or goat leather I probably would have a received a shrug of the shoulders and a blank stare!
The leather is thin so no paring is needed, which means it is ready to be glued once the desired piece is cut out. It is easy to turn in on the case and there were no dampness issues with the adhesive. Its also foiled very easily. It will be interesting to see how it ages and the effect of sunlight on the spine but overall I was very impressed with its look, feel, strength and workability.
During my research on this I discovered a company that are using skins from Salmon farmed here in Ireland in our wonderful Atlantic Ocean. I will definitely be sourcing some of these skins from our beautiful Irish Fish and look forward to using them on a personal project.
Its always exciting working with a new material. How it works, how it will wear, react to glues and will it take foiling? I have no doubt there are many other leather available. If you have used something unusual, let me know?